Packaged Sample Plans
The most time-saving way to furnish your home is using our Packaged Plans. Please see basic items included in these packages and add or subtract any items according to your preference. You can add linens and appliances

1 Bedroom Plan
| | |
| --- | --- |
| 12-month | 48,000 |
| 24-month | 32,000 |
| 36-month | 24,000 |
Initial Cost
Transportation fee
1-Bedroom Sample Floor Plan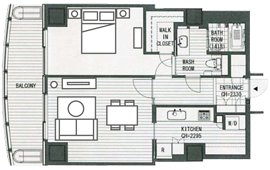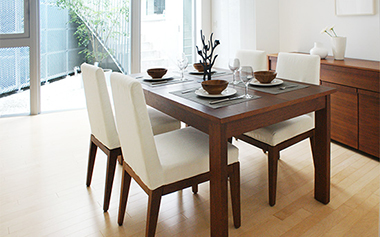 Dining Room Sample Photo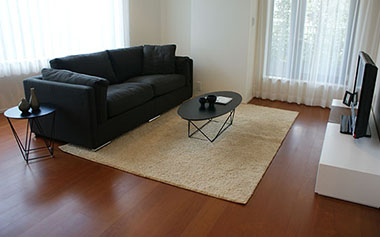 Living Room Sample Photo
This Plan Includes
Items
Q'ty
***Living & Dining***
3P Sofa
1
Coffee Table
1
Rug(140 x 200 cm)
1
TV Board
1
Dining Table
1
Dining Chairs
4
Floor Lamp
1
***Bedroom***
Queen Size Bed
1
Queen Size Mattress
1
Night Table
2
Night Table Lamp
2
Dresser with Mirror
1
2 Bedrooms Plan
| | |
| --- | --- |
| 12-month | ¥63,000 |
| 24-month | ¥42,000 |
| 36-month | ¥31,500 |
Initial Cost
Transportation fee
2-Bedrooms Sample Floor Plan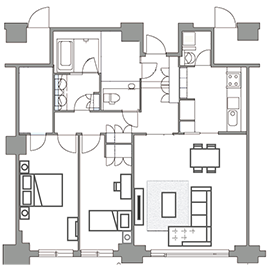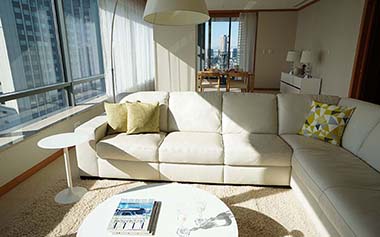 Living Room Sample Photo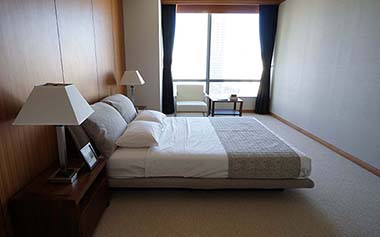 Bedroom Sample Photo
This Plan Includes
Items
Q'ty
***Living & Dining Room ***
L-Shape Sofa
1
Coffee Table
1
Rug(140 x 200 cm)
1
TV Board
1
Dining Table
1
Dining Chairs
4
Floor Lamp
1
***Master Bedroom***
Queen Size Bed
1
Queen Size Mattress
1
Night Table
2
Night Table Lamp
2
Dresser with Mirror
1
***Guest Room***
Single Size Bed
1
Single Size Mattress
1
Night Table
1
Table Lamp
1
Desk
1
File Cabinet
1
Desk Chair
1
Desk Lamp
1
3 Bedrooms Plan
| | |
| --- | --- |
| 12-month | ¥84,000 |
| 24-month | ¥56,000 |
| 36-month | ¥42,000 |
Initial Cost
Transportation fee
3-Bedrooms Sample Floor Plan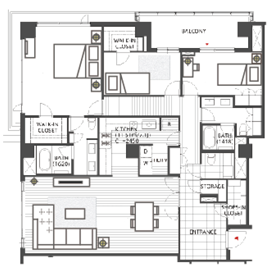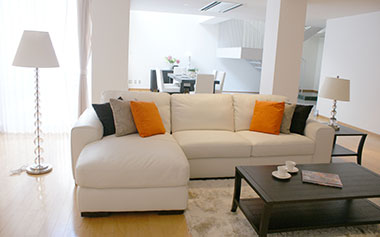 Living Room Sample Photo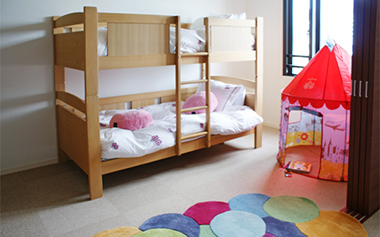 Kid's Room Sample Photo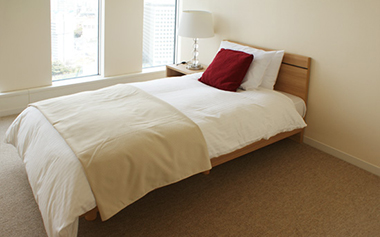 Bed Room Sample Photo

This Plan Includes
Items
Q'ty
***Living & Dining***
Sectional Sofas
1
Coffee Table
1
End Table
1
Rug(140 x 200 cm)
1
TV Board
1
Dining Table
1
Dining Chairs
6
Table Lamp
1
Floor Lamp
1
***Bedroom***
King Size Bed
1
King Size Mattress
1
Night Table
2
Night Table Lamp
2
Dresser with Mirror
1
***Kid's Room***
Bunk Bed Set
1
Rug (140 x 200)
1
***Guest Room***
Single Size Bed
1
Single Size Mattress
1
Night Table
1
Night Lamp
1
Desk
1
File Cabinet
1
Desk Chair
1
Desk Lamp
1
Customizing these plans? No Problem!
These packages are samples, and basically pre-leased items are supplied, so actual furniture may be in different style and color based on the availability.
* You can customize the sample plans according to your room and family sizes. Please feel free to contact us for free estimation and free designing for your actual floor plan.